Fantasy Guru is a clean, slick looking site. It works well on mobile and is very intuitive.

One major issue though is that they seem to have difficulty keeping their site up and running. At least once a week, I get the Database Connection error which is most certainly on their server end and is annoying because there's nothing I can do about it.





As far as content goes, there have been quite a few snafus. Week 1 projections were way...way...way off. Patrick Mahomes is good, but 2,239 passing touchdowns good? Nope. Nor would I expect him to throw 18 interceptions in that Week 1 game. I would however be thrilled to get 9,816 fantasy points out of him. That would certainly bring me a win...




As talented as Lamar Jackson is, it seems unreasonable for him to throw to himself and catch 11.7 passes for 72 yards. Also unreasonable for stud running backs to have less than 7 projected carries in a game BUT have an average of 16 receptions.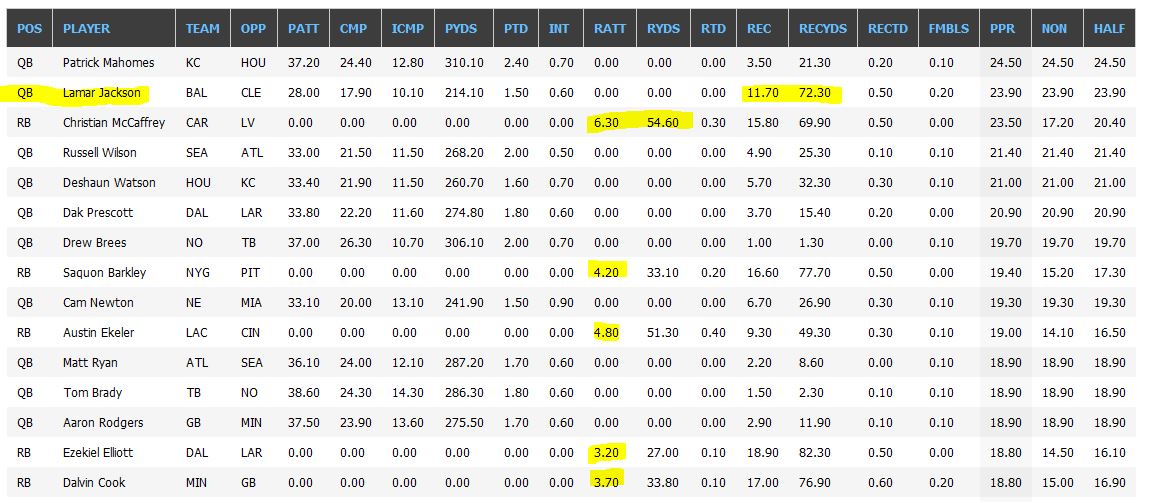 In Week 11, they had Aaron Rodgers projected to score points...except that Aaron Rodgers was on a bye.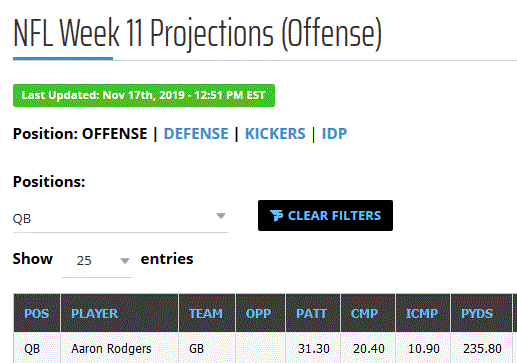 In Week 12, they had the Chargers projected to put up points...except that the Chargers were on bye. They corrected it on Wednesday though - after waivers had already been processed.

I have one league that ridiculously plays until Week 17. Philly's TE Zach Ertz has been declared inactive for the past two days. Yahoo has him inactive and every other site that I use has him inactive, but Fantasy Guru still has him projected for 5 catches and 59 yards - kind of tough for a guy dealing with rib and back issues for which the team has declared him out.




For most of the year, the rankings and projections worked fine, but it's the attention to detail that they really seem to lose focus on.